BURY ART SOCIETY ANNUAL EXHIBITION at the BURY ART MUSEUM - 2017 to 2018

Saturday 2nd December 2017 - Saturday 3rd February 2018
THE ANNUAL EXHIBITION which is open to Members only, takes place at Bury Art Museum during December and January. A number of prizes are awarded each year at this exhibition.
There is a hanging fee of £4.50 per item selected, with a maximum of 4 items per member.
A percentage of any sales money is payable to the Art Museum.
Information of how pictures need to be prepared for hanging in an exhibition is circulated to all members prior to exhibition.
OTHER EXHIBITIONS are held throughout the year at various venues.
Dates and venues of forthcoming exhibitions - TBA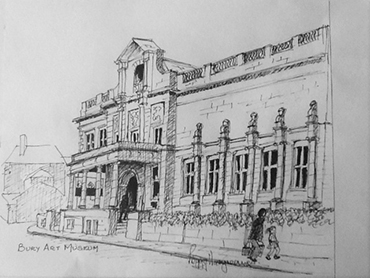 NB. - From 2019 the BAS annual exhibition will take place from August to October
2017
- 2nd December 2017 to 3rd February 2018
2018
- 1st December 2018 to 26th January 2019 (this is shorter than usual to balance out the new summer slot)
2019
- 3rd August 2019 to 5th October 2019
BURY ART SOCIETY ANNUAL EXHIBITION 2017
On Saturday 3rd December, Richard Burrows, the recently retired Curator of Bury Art Museum, opened the Annual Exhibition which this year is running in conjunction with a retrospective exhibition of the work of our President, David Swithenbank.

Award Winners
Millennium Award : Phil Jones - 'Parr Street, Liverpool'
David Swithenbank Award : Judith Turner - 'Teide Landscape'
Tommy Valentine Landscape Award : Phil Raynes - 'Dry Stone Wall'
Mary Edyvean Award : Andrew Clark - 'Flowers'
Bury Art Society Life Image Award : Dennis Markuss - 'Portrait of John S.'

Highly Commended
Malcolm Lucas - 'The Bad and the Ugly Court of Liverpool, 1887'
Irene Cotterell - 'Holcombe Moor and Tower'

Commended
Judith Church - 'On the Run'
Louise Minor- 'Just Looking'
Wright Platt - 'Cliffs at Lagos II'

Below is a selection of photographs from the opening. (2017 - 2018)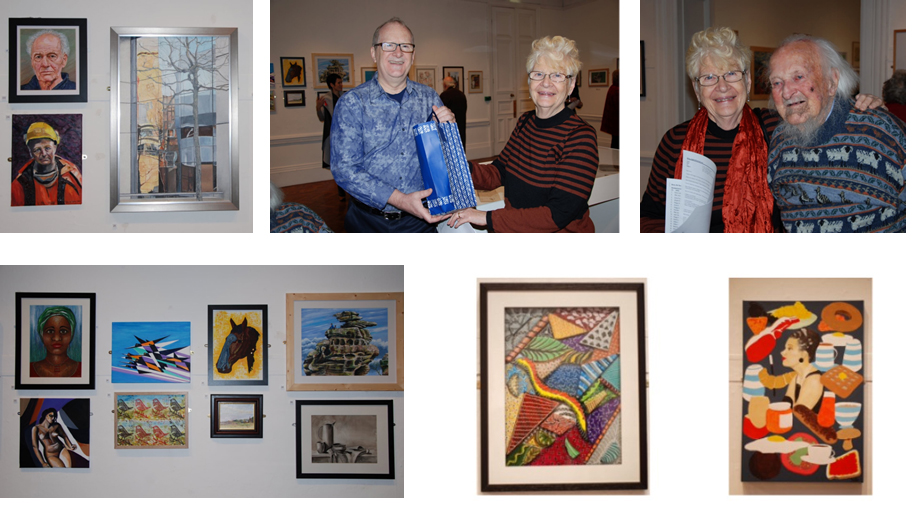 Award Winning Paintings